请注意,本文编写于 382 天前,最后修改于 379 天前,其中某些信息可能已经过时。
本文是在win11升级后遇到的一个"问题".
具体表现为:
关机前没关闭的app,再次开机时这些app会重新打开,有点类似休眠,但是休眠是保存所有当前状态,休眠前什么状态,恢复后还是什么状态,内存文件会被转储到硬盘,而现在遇到的是,系统真的关闭了,内存也没了,只不过开机后之前的app被自启动了.
结论:
这是win10 1709就引入了的一个新特性而不是一个bug,需要在账户-登陆选项-自动保存可重启的应用关闭开关.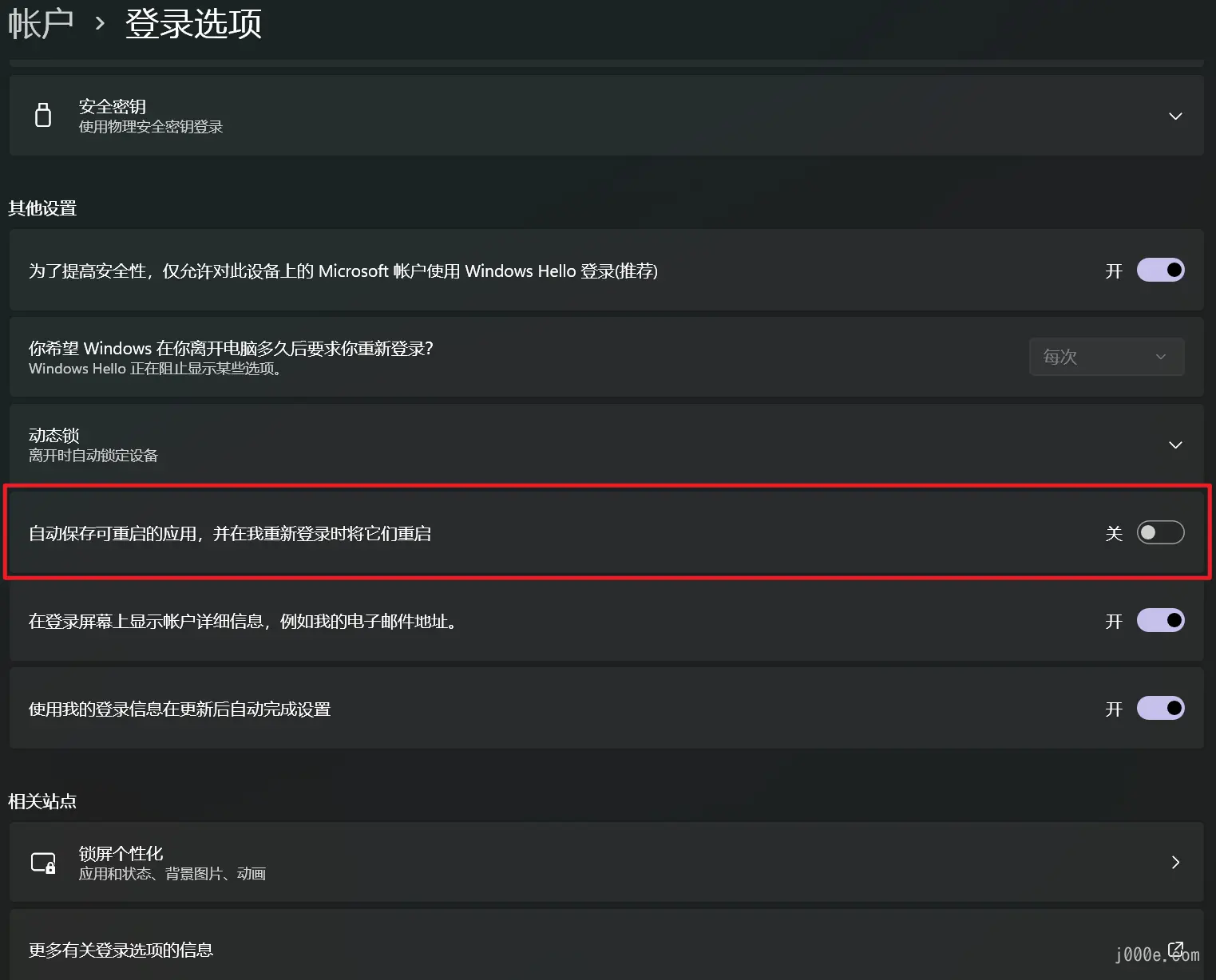 Hello to everyone in this thread!

This is actually a change in the core functionality of Windows in this development cycle.

Old behavior:

When you shut down your PC, all apps are closed
After reboot/restart, you have to re-open any app you'd like to use

New behavior:

When shutting down your PC, any open apps are "bookmarked" (for lack of a better word)
After reboot/restart, these apps will re-open automatically

If you want to start with no apps open (other than those set to auto-start via Task Manager/Start), you'll need to ensure all apps are closed before shutting down or restarting the PC.

Why?

The desire is to create a seamless experience wherein, if you have to reboot a PC, you can pick back up quickly from where you left off and resume being productive. This has far-ranging impacts across the OS (in a good way).

We'll discuss this more in the next flight release blog post, so stay tuned!